Online Training Hosting Access – Agreement and Sign Up
OnlineTrainingHost.com is an online training host provider for ScamFreeJob.com
This is the online hosting account sign up page for ScamFreeJob.com's Training and Job Program.
Online Training Host which is a third party that provides the online training hosting accounts for ScamFreeJob.com's members. If you have any questions about their program please contact them directly.
As part of our service we will provide you with a dedicated online hosting account that will allow you to access ScamFreeJob.com's program 24 hours a day, seven days a week and 365 days a year.
As per agreement with ScamFreeJob.com, we provide two hosting packages for their program:
Shared Server Account
Our shared server account will allow you to securely process training and perform required job tasks on our SSL secure servers. The shared account is 100% free and paid for by ScamFreeJob.com but is limited to a certain amount of members bases on limitations of data transfer and bandwidth.
The shared server account is limited to one IP locational access which means you can only login to your training account from one dedicated location (example, home, office, etc.).
Accounts that are inactive for 90 days are automatically deleted from the server to make room for new users.
Shared servers are very reliable but can have issues if there is to many users on server at one time.
Dedicated Server Account
Our dedicated server account will allow you to securely process training and perform required job tasks on our SSL secure servers. We offer unlimited data transfer, and unlimited bandwidth.
Dedicated servers have unlimited IP locational access which will allow you to access from anywhere you have an Internet connection. Accounts are open indefinitely or until canceled by user.
We do offer dedicated server at all times and are up 99.99% of the time so you will be assured access at your convenience. A
By providing the online program on a dedicated server will allow much faster page loads, transfers and downloads.
After Payment Procedure
After you have submitted your one-time payment fee you will be automatically redirected to a page that will instruct you how to set up a personal login/username and password for access to the online training and job program provided by ScamFreeJob.com.
Logging Into Member's Training
We will provide you with a direct link to login to the Member's training page after payment. You can also login directly from ScamFreeJobs.com by locating their direct login link to our hosted training pages.
30-Day Refund Guarantee
The refund guarantee is provided through ScamFreeJob.com which entitles you to get a full refund on the training hosting fee you pay.  The refund guarantee is valid for 30 days from the date of payment and for the full amount you paid. If you are wanting a refund you will contact ScamFreeJob.com directly, and in turn they will contact Online Training Host to issue the refund to you directly.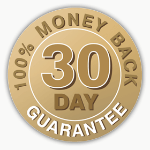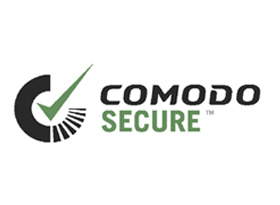 SSL 256 Bit Secure Connection
Online Training Host uses top SSL certification encrypted connections. You rest assured that your information is 100% secure on our servers. As well as have top SSL certification we also provide top secure hosting servers which are provided through a military grade databank with every security feature available to keep the hackers out.